The Spa Hotel, The Gurdwara Guru Nanak Marg Temple, Cobham Hall.
I would just like to say a special thank you to Natalia and Sunny, the wonderful Bride and Groom. I was so honoured to capture your unique and absolutely beautiful wedding, it was such a mixture, with cultural, traditional and modern elements all seamlessly intertwined, special thank you Susie for her master organization, planning a wedding like this without such a talented and efficient wedding planner would be impossible, it was a pleasure working with you. Since me Natalia and Sunny met, we instantly all got along, I knew they wanted almost 100% reportage, natural types of photos, which was perfect as that's what my style is all about, being from mixed cultural background myself, I connected with Sunny and understood the Asian side of elements of the wedding. This is just a small preview the official preview will be released on the 14th with 150 images available to the Bride and Groom and guests.  There will also be a further release of all photos with  free digital downloads for friends and family in a private gallery.
The Spa Hotel is one of my favourite wedding hotels, situated in 14 acres of picturesque grounds on the edge of Royal Tunbridge Wells, The Spa Hotel is a wonderful family-run hotel, set on the edge of Tunbridge Wells in Kent, just a short stroll from the town centre. The charming, beautifully refurbished 18th Century mansion hotel is run in a relaxed, yet efficient manner, with exceptional attention to detail and first-class service.
It has a number of features that I have loved using over the many years photographing there, the huge expanse of beautiful gardens, there are endless photo opportunities, I find every time I am photographing it feels completely unique. The Bridge is is wonderful for couple shot, there is also a large stairway that has a lot of height and is great for group shots, inside and out this hotel is really a great choice for a wedding venue, with the new refurbishment, new food menu it just keeps on getting better.
The hotel is nestled within 14 acres of glorious ground and gardens including three picturesque, spring-fed lakes. With such spectacular surroundings, The Spa provides the perfect setting for your special day as well as beautiful backdrops for your important wedding photos.
Whatever you are planning for your wedding day – whether it's a small, intimate affair or a large celebration – we have a fantastic selection of elegant suites available to hold up to 250 guests. The Spa Hotel is licensed to hold civil ceremonies both inside the hotel and outside in the delightful Wedding Gazebo, overlooking the stunning lakes.
Slideshow and blog images below.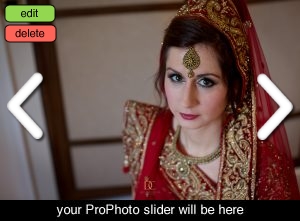 Please scroll down for the blog images.
SUSIE YENDALL – WEDDING PLANNER FOR KENT
The Gurdwara Guru Nanak Marg Temple
All suppliers details coming soon.