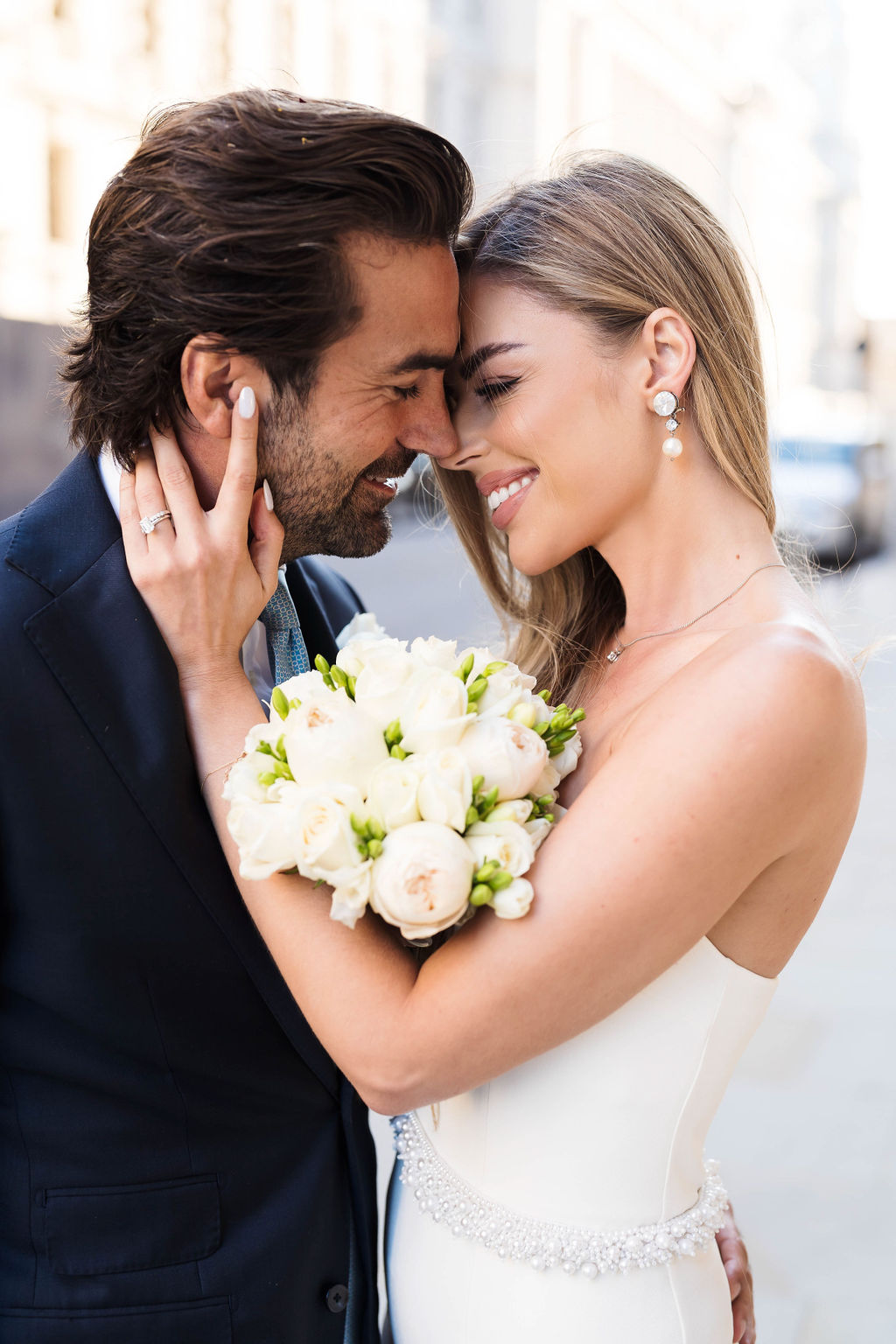 We had the pleasure of working with Jeanette and David to capture their beautiful intimate wedding in Chelsea, London followed by reception at Corinthia Hotel London. The sun came out on this gorgeous September day, which is so nice this time of year in London! We met in the morning and used the natural light in the couple's apartment for some timeless couple and family portraits before going off to capture the ceremony in Chelsea. Jeanette's elegant bridal gown is by Safiyaa, Hair by the super talented Danilo and makeup look by celerity MUA Katie Daisy, complemented perfectly by a white florals by McQueens.
Chelsea town hall and corinthia hotel London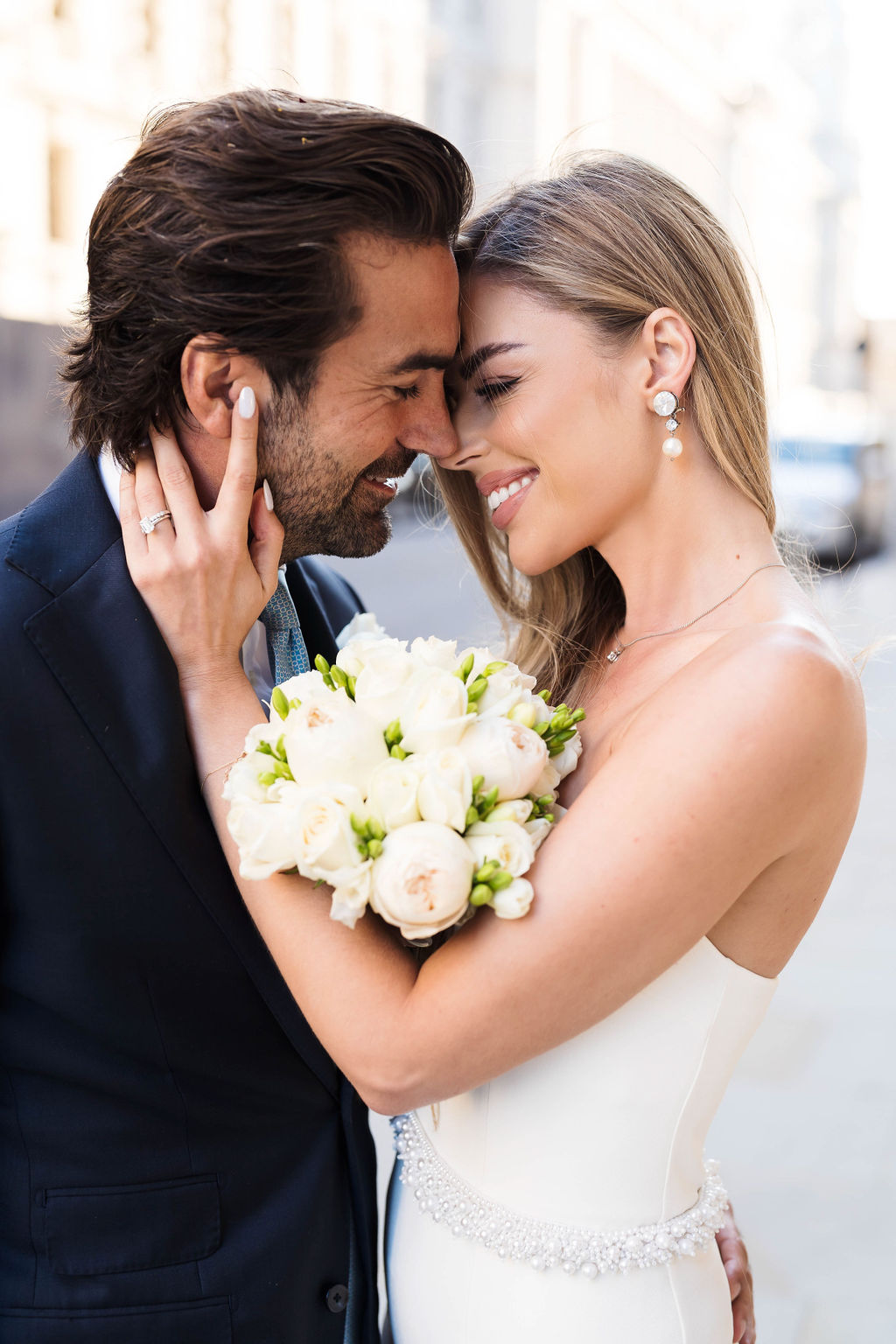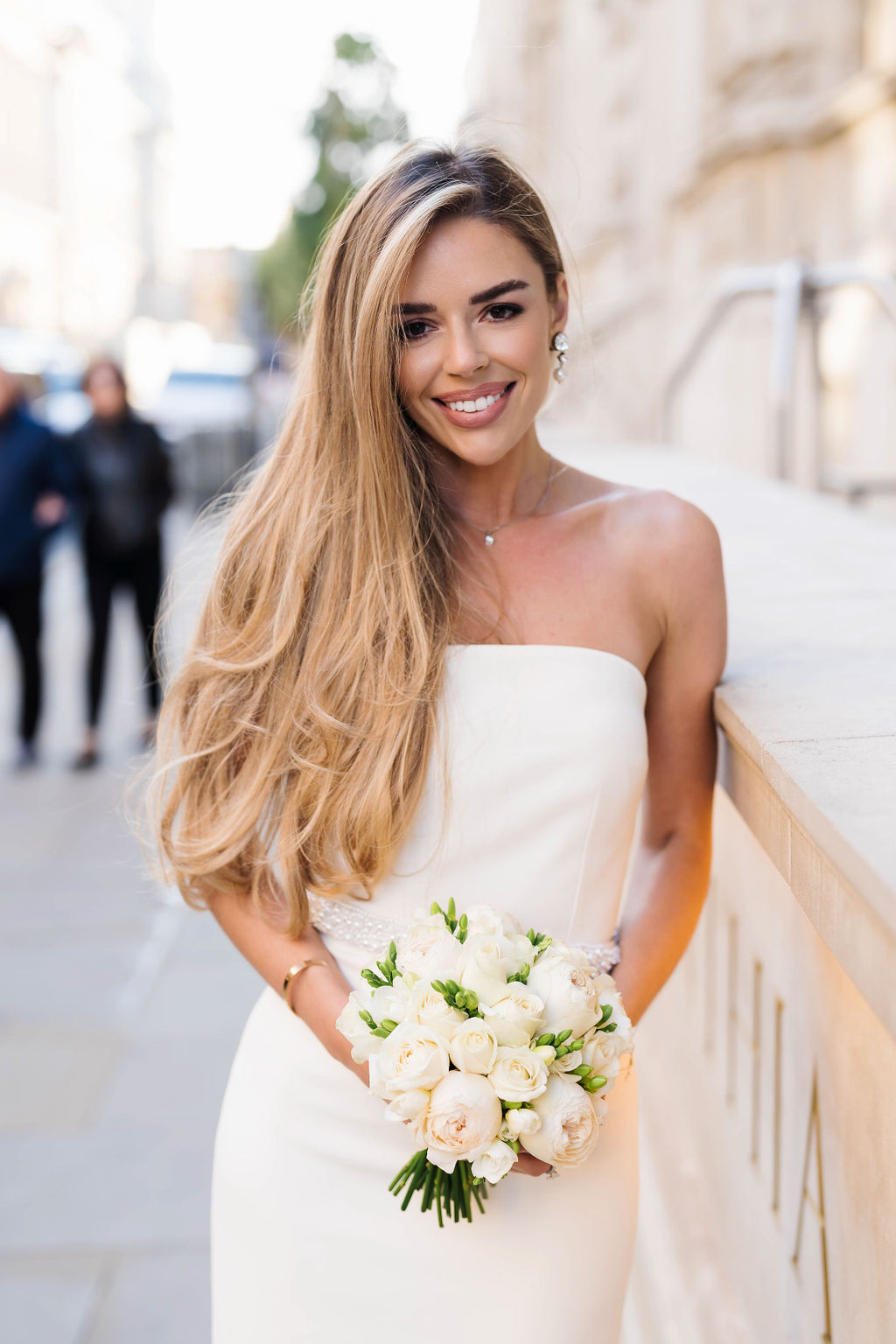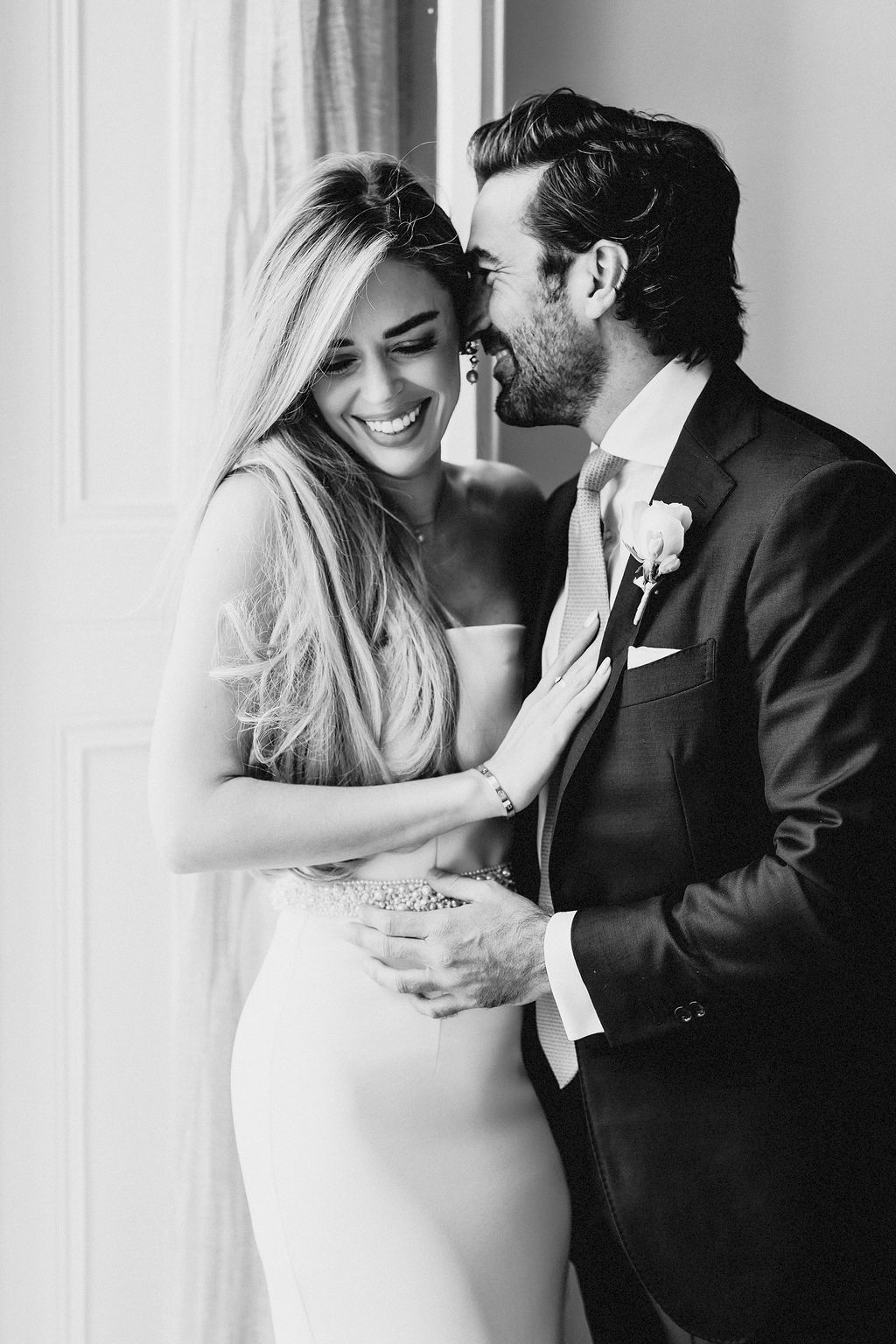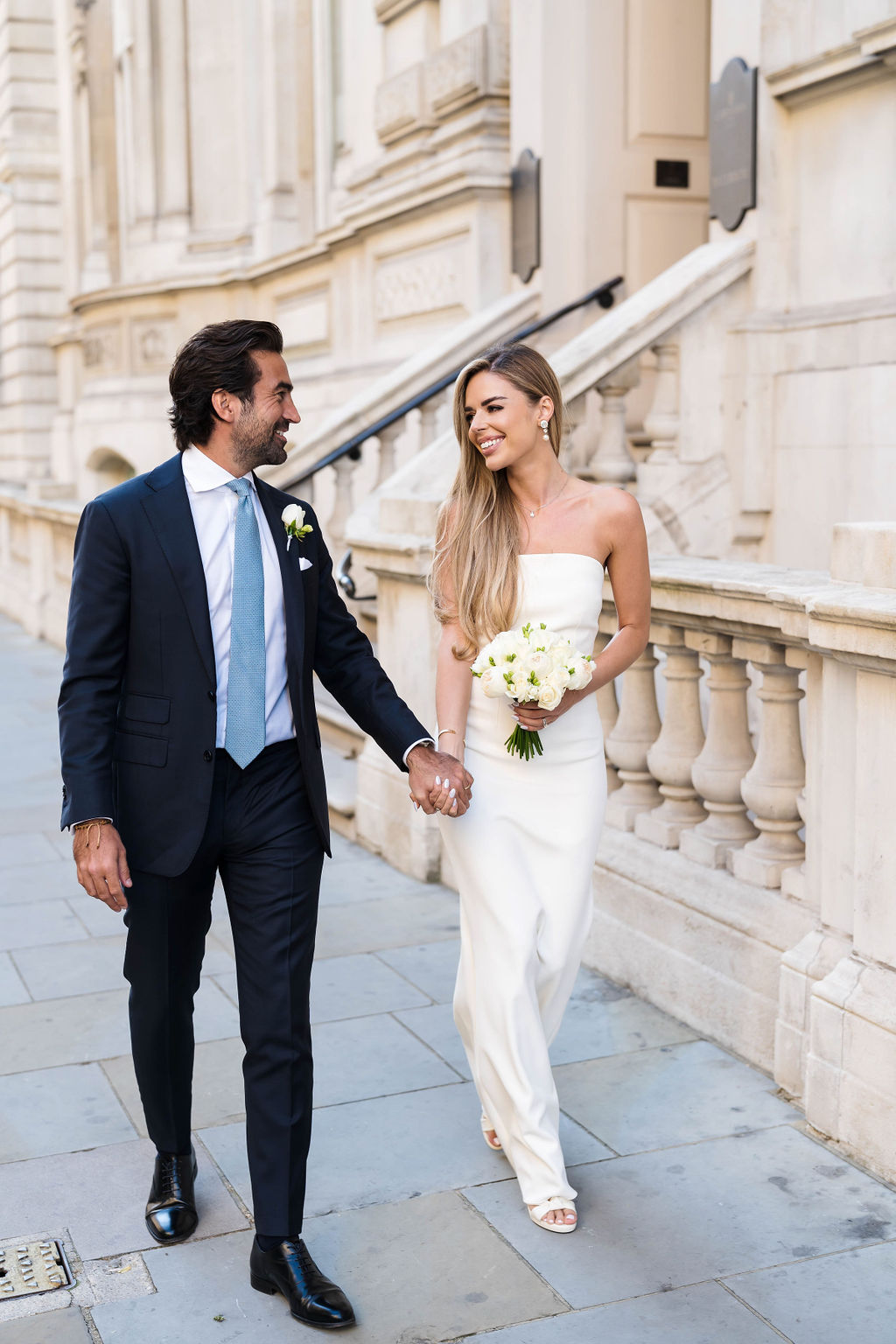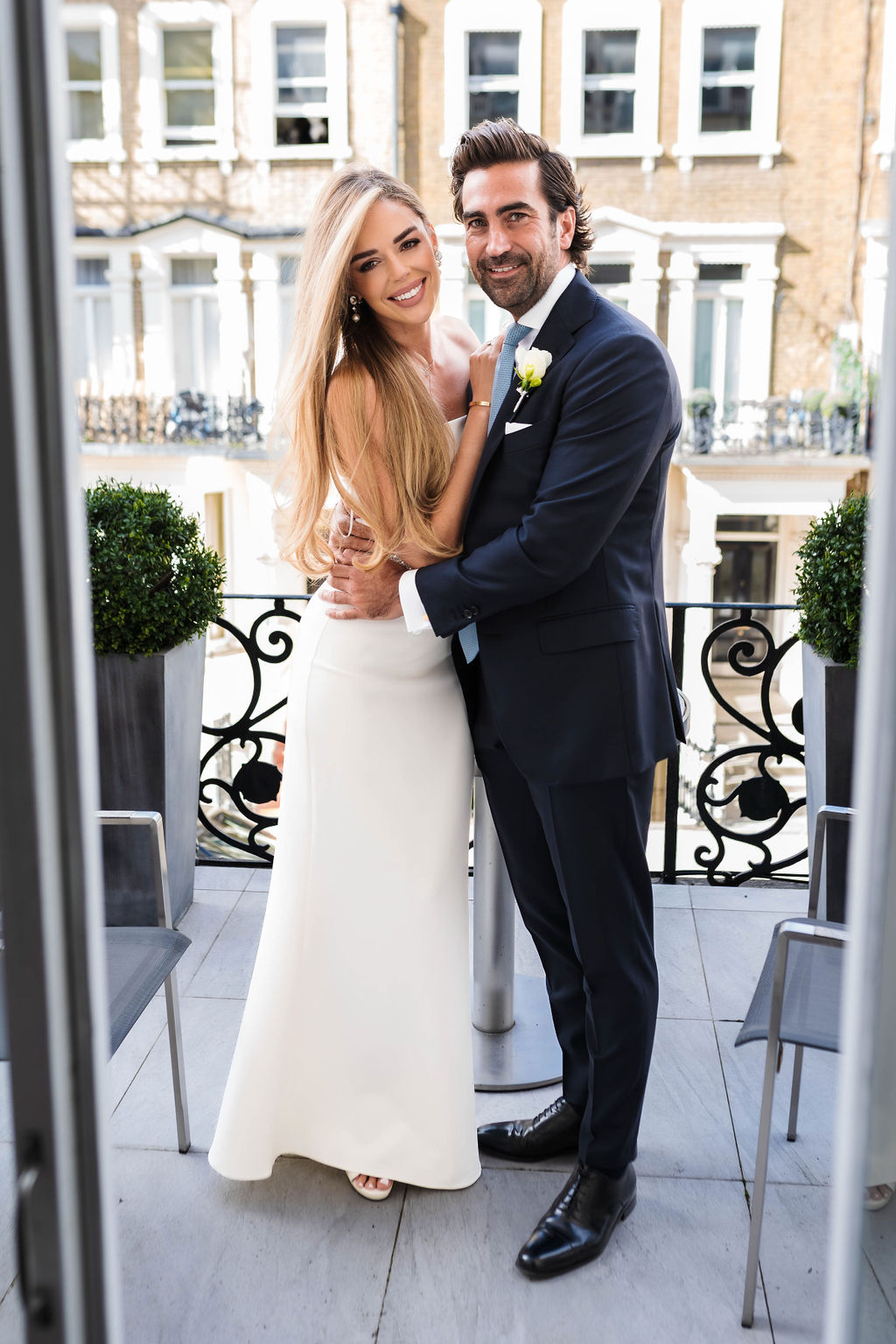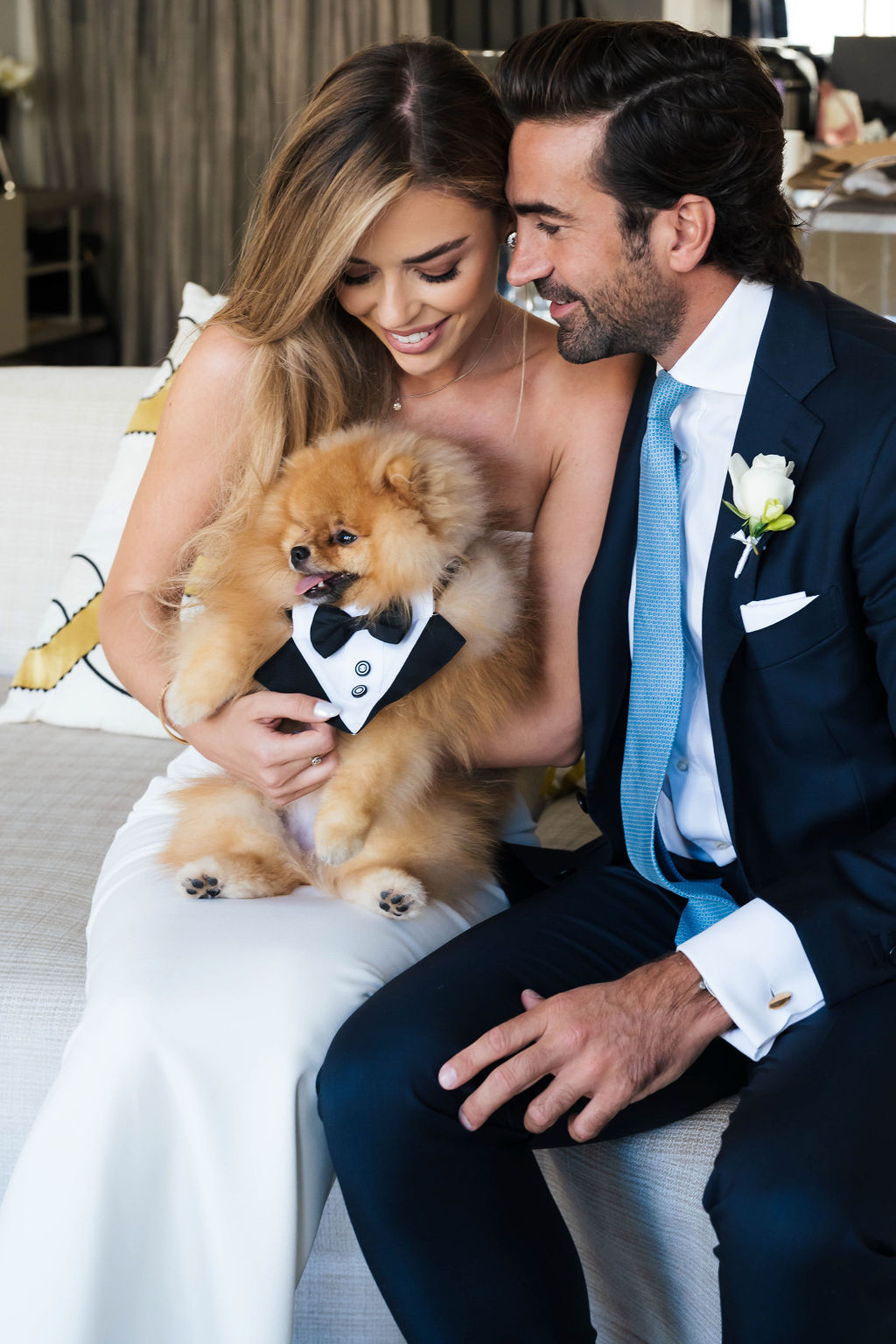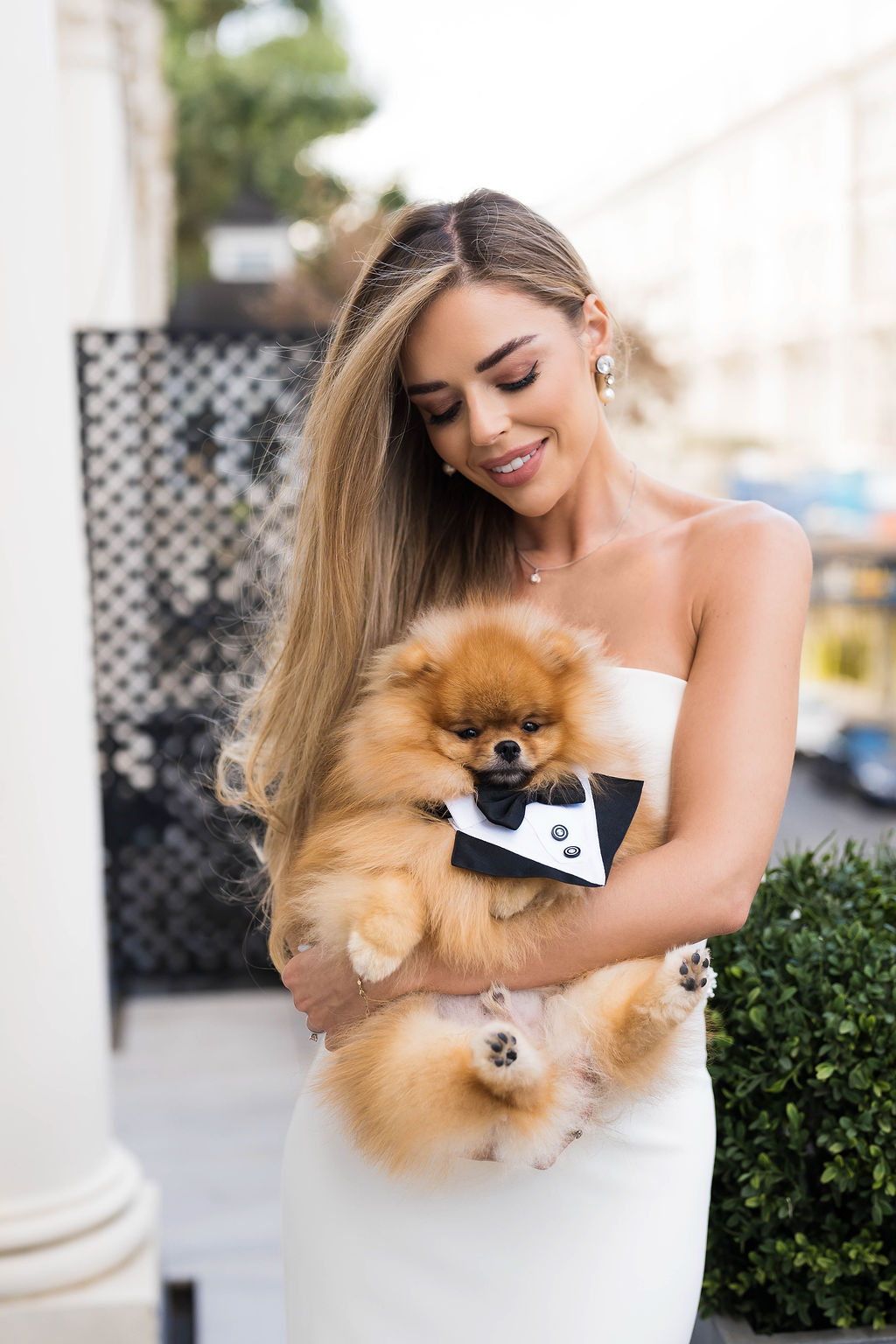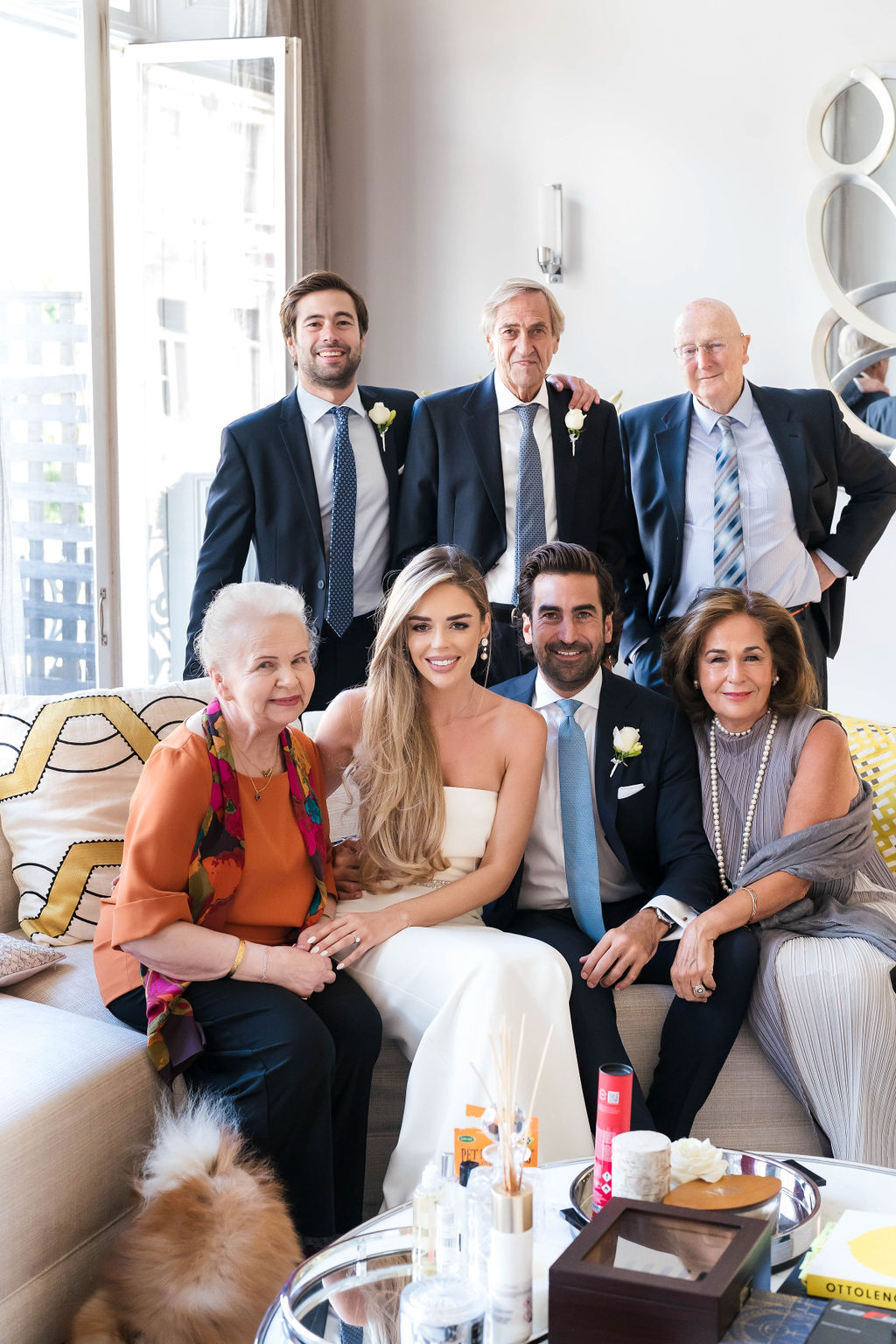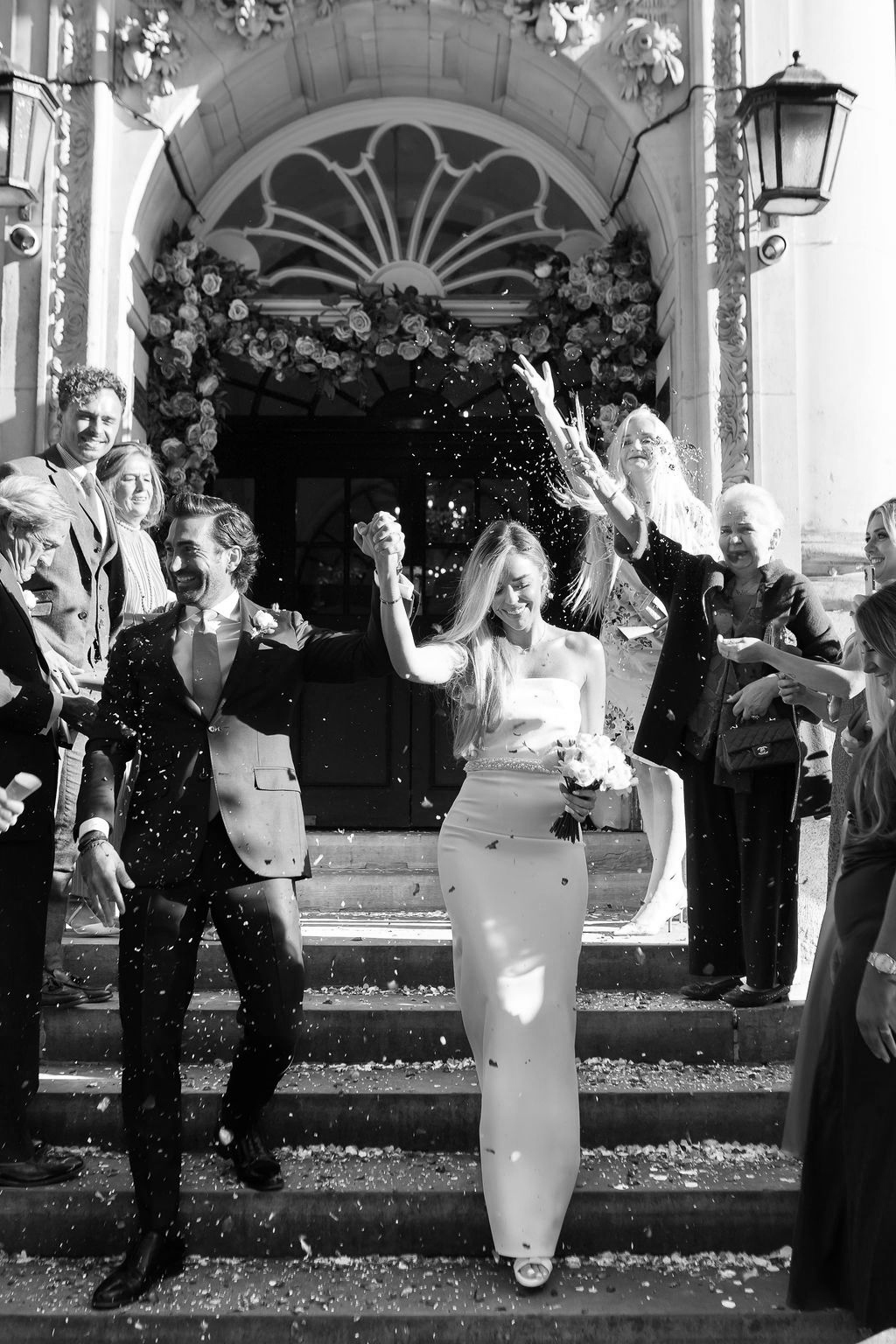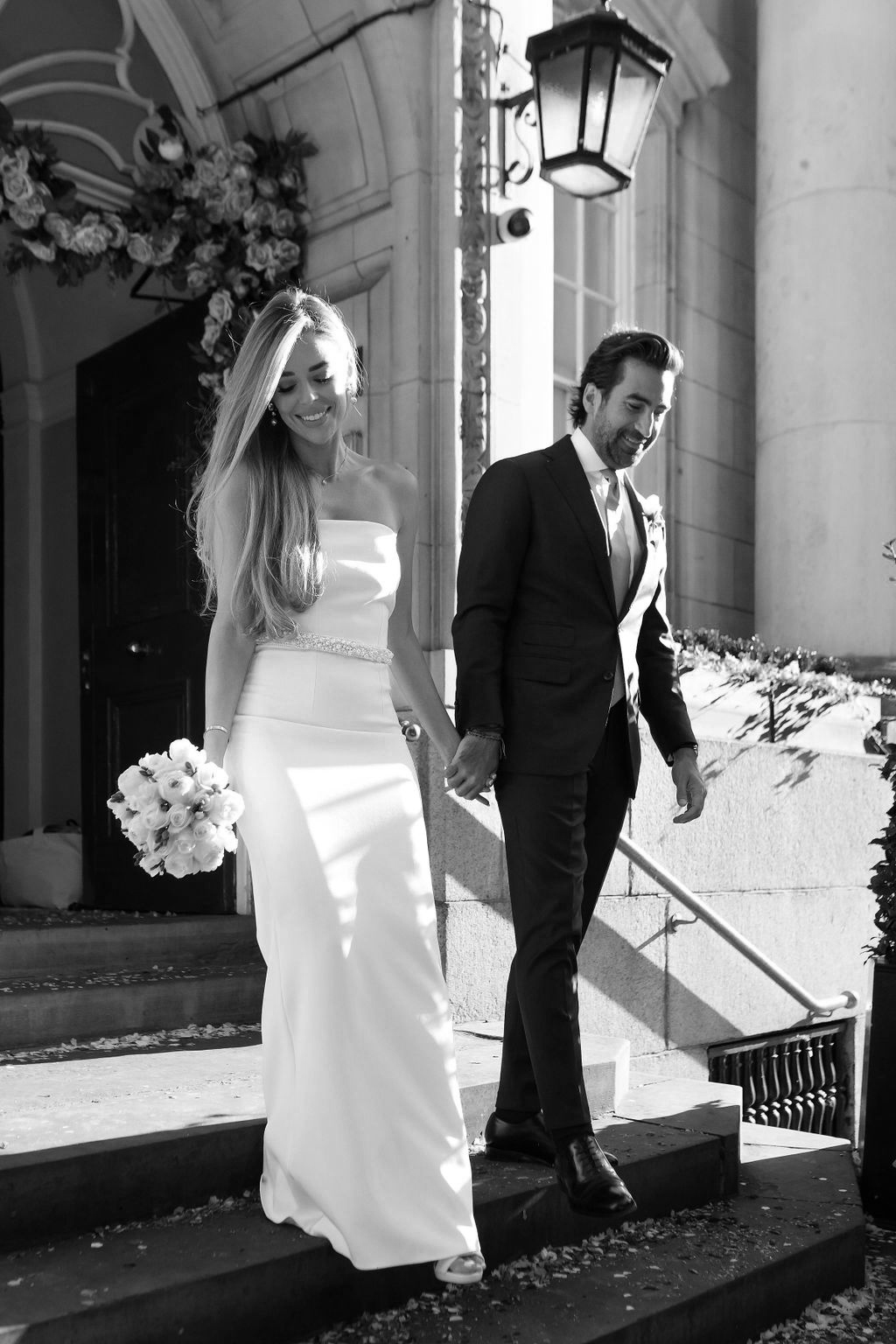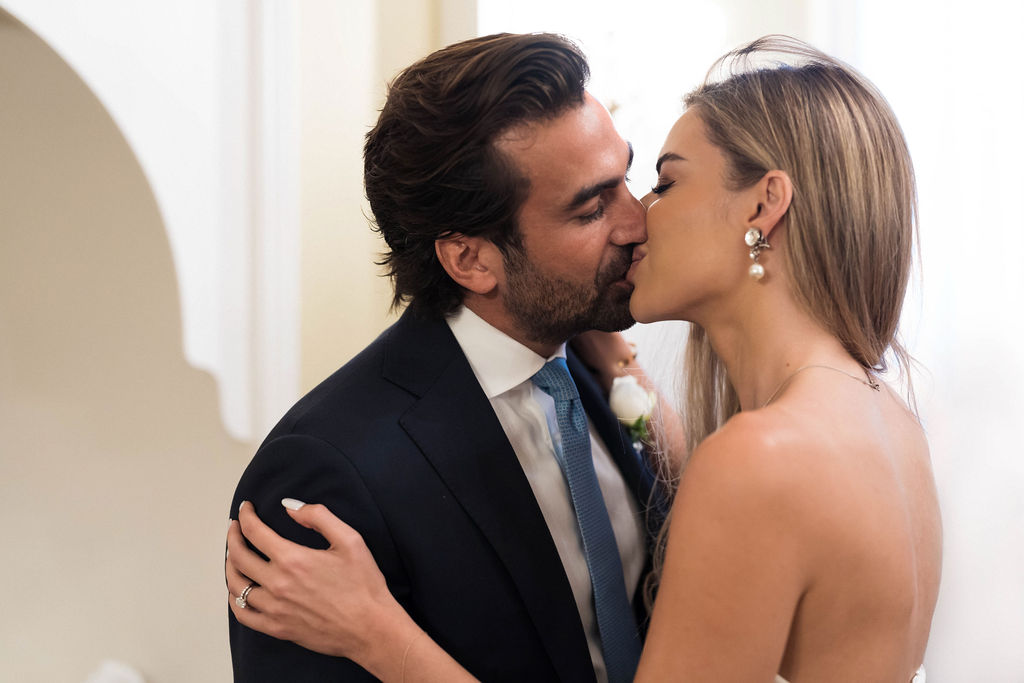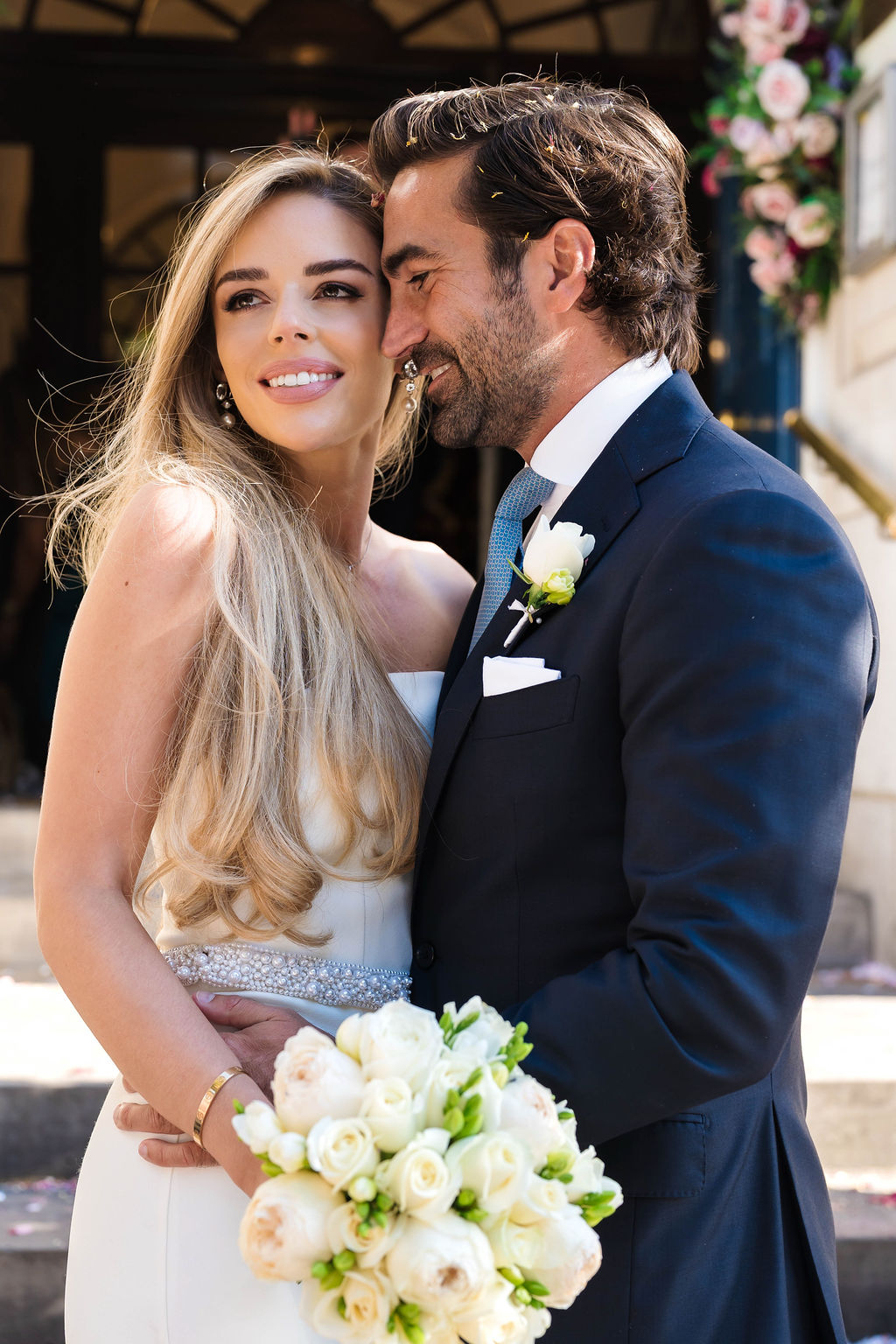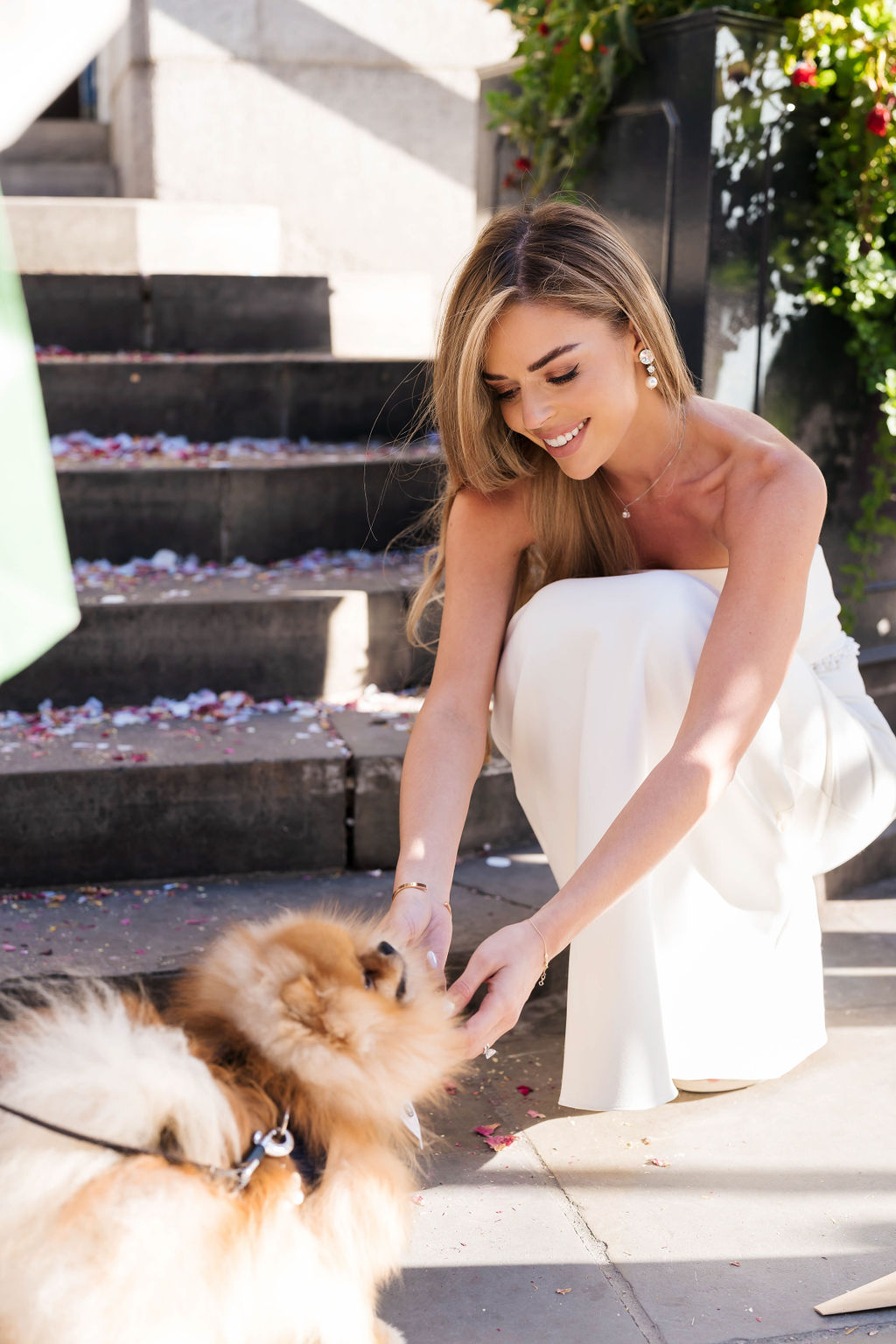 A Perfect Day for Jeanette and David's Intimate Wedding in Chelsea
On a radiant September day in London, we had the honor of capturing the beautiful and intimate wedding of Jeanette and David. Their love story unfolded against the picturesque backdrop of Chelsea, followed by a reception at the luxurious Corinthia Hotel London. As the sun bathed the city in its golden glow, we embarked on a memorable journey to document their special day.
Capturing Timeless Moments:

Our adventure began in the morning, where we met Jeanette and David in their cozy apartment. Bathed in natural light, we seized the opportunity to create timeless couple and family portraits, reflecting the intimate love shared between them. The gentle rays of the sun accentuated their natural beauty and added a touch of magic to the photographs.
The Ceremony in Chelsea:

The couple's heartfelt ceremony took place in the enchanting neighborhood of Chelsea. Surrounded by their closest family and friends, Jeanette and David exchanged vows, sealing their commitment to one another. Jeanette's bridal gown, a masterpiece by Safiyaa, radiated elegance and grace, perfectly complemented by the superb hair styling of Danilo and the impeccable makeup artistry by celebrity MUA Katie Daisy. The ethereal white florals, skillfully arranged by McQueens, added a touch of sophistication to the ambiance.
Reception at Corinthia Hotel London:

Following the ceremony, the celebration continued at the renowned Corinthia Hotel London. The elegant venue provided a luxurious setting for the couple and their guests to revel in the joyous occasion. Every detail, meticulously planned and executed, added to the atmosphere of romance and celebration. From the sumptuous décor to the delectable cuisine, every element reflected Jeanette and David's discerning taste and their desire to create an unforgettable experience for their loved ones.
Jeanette and David's intimate wedding in Chelsea was a testament to the power of love and the beauty of cherished moments. From the heartfelt ceremony to the elegant reception at Corinthia Hotel London, every detail was thoughtfully crafted to create an enchanting experience. As photographers, we consider it an honor to document such significant moments and weave them into a timeless visual story. Jeanette and David's wedding day will forever be treasured, serving as a reminder of their enduring love and the joyous celebration that surrounded them.
If you're searching for wedding photographers in London who will capture the essence of your love and create a visual narrative that reflects your unique story, we are here to help. With our dedication to excellence and passion for storytelling, we will preserve the precious memories of your special day, ensuring they remain timeless for generations to come. Contact us for more information.