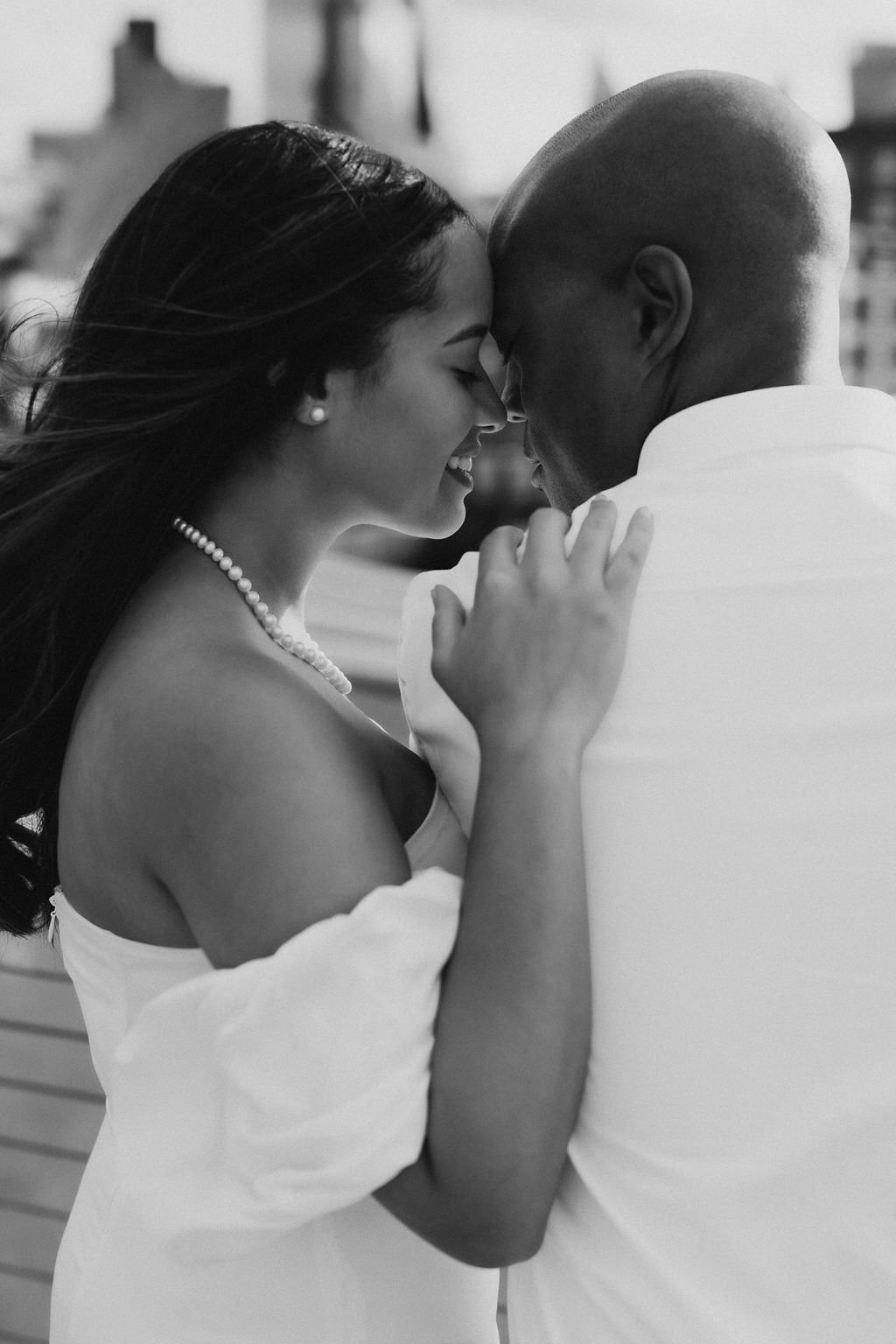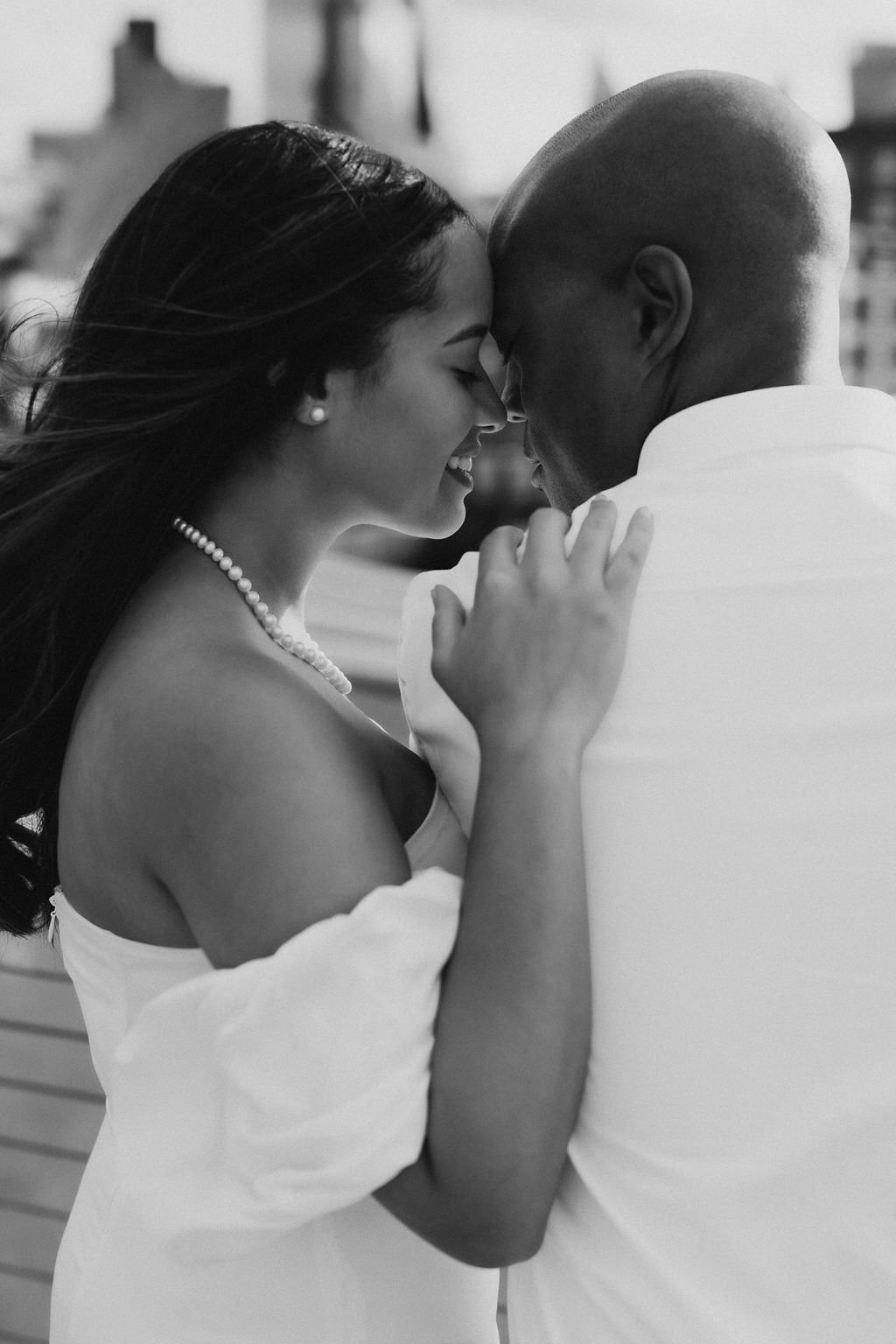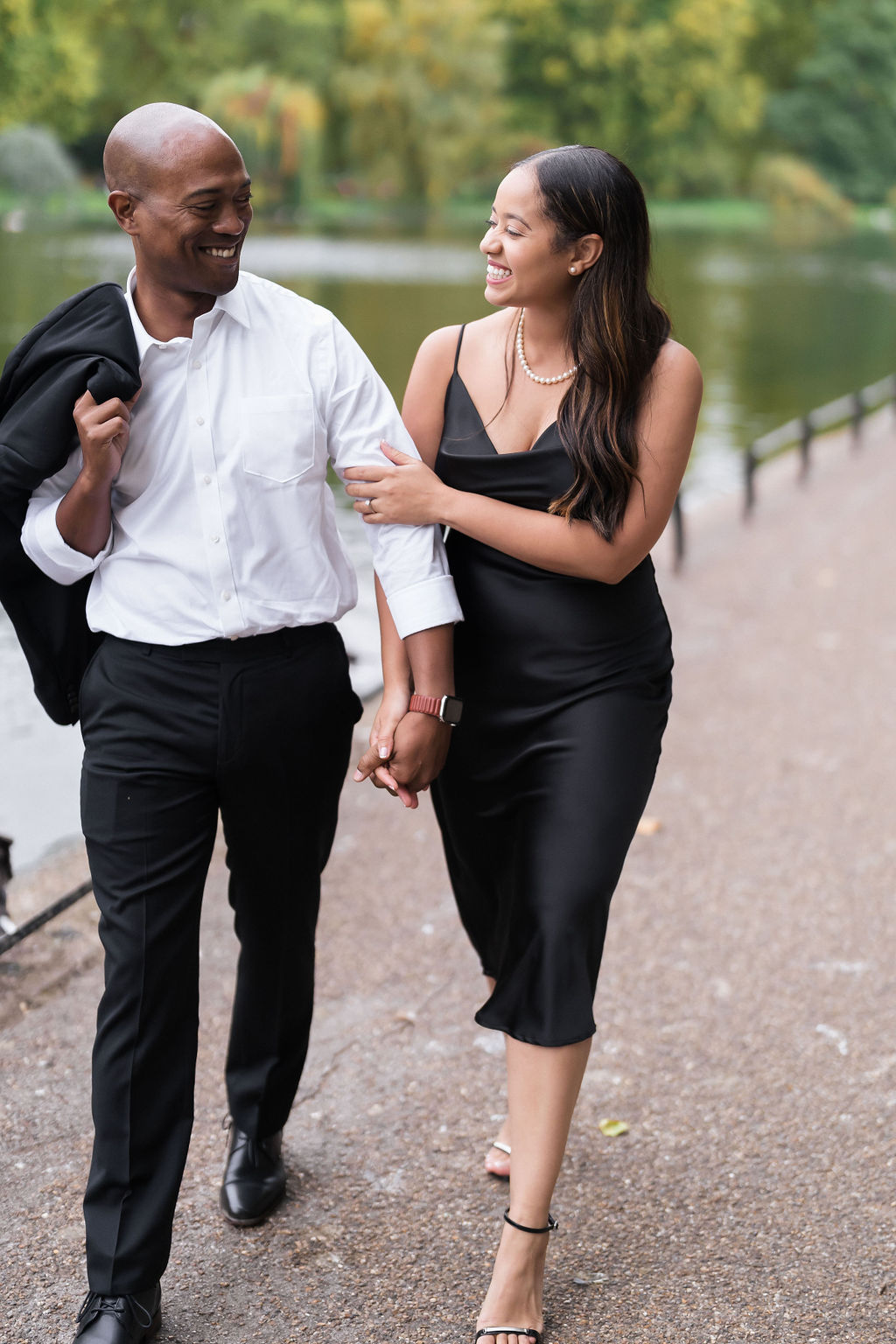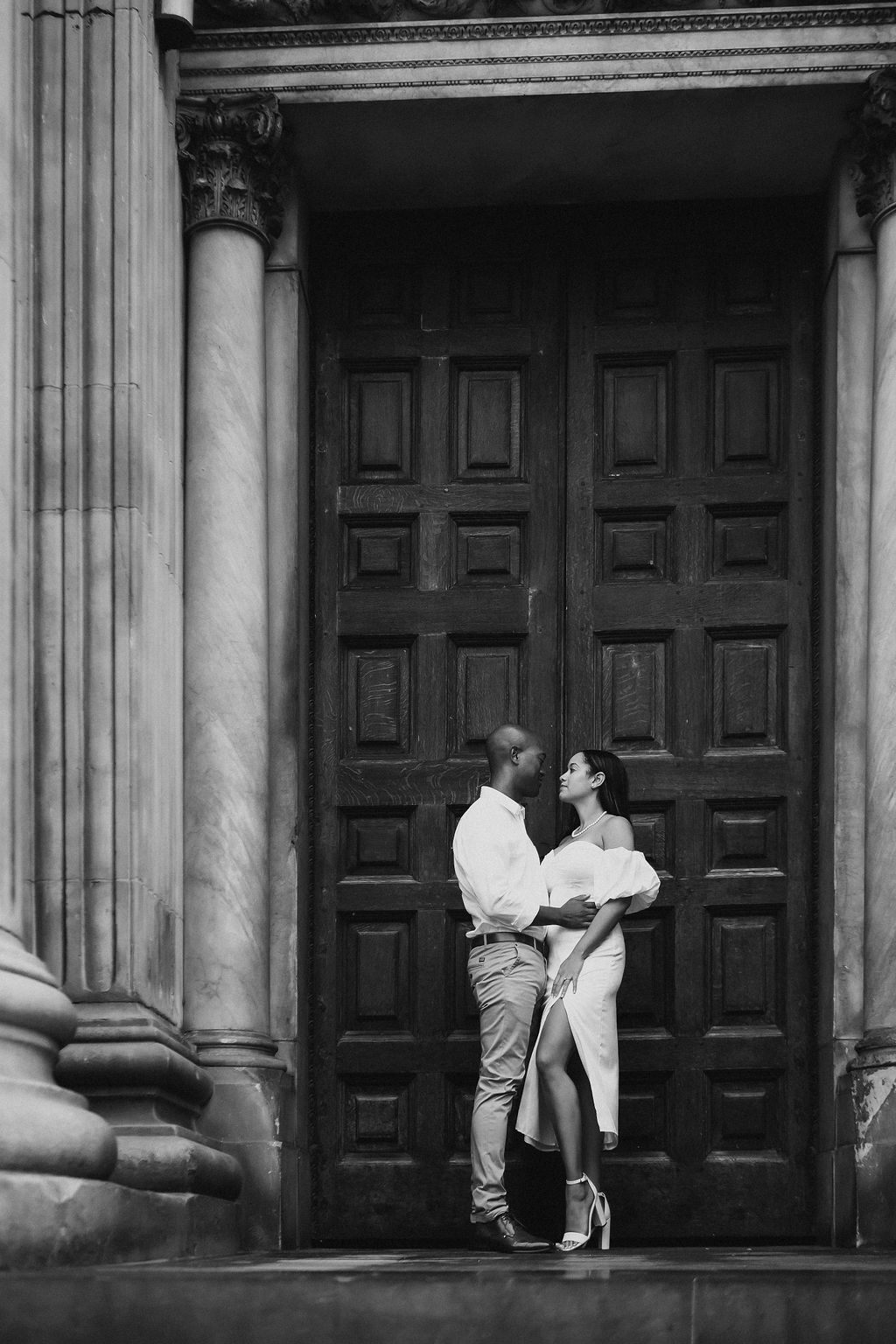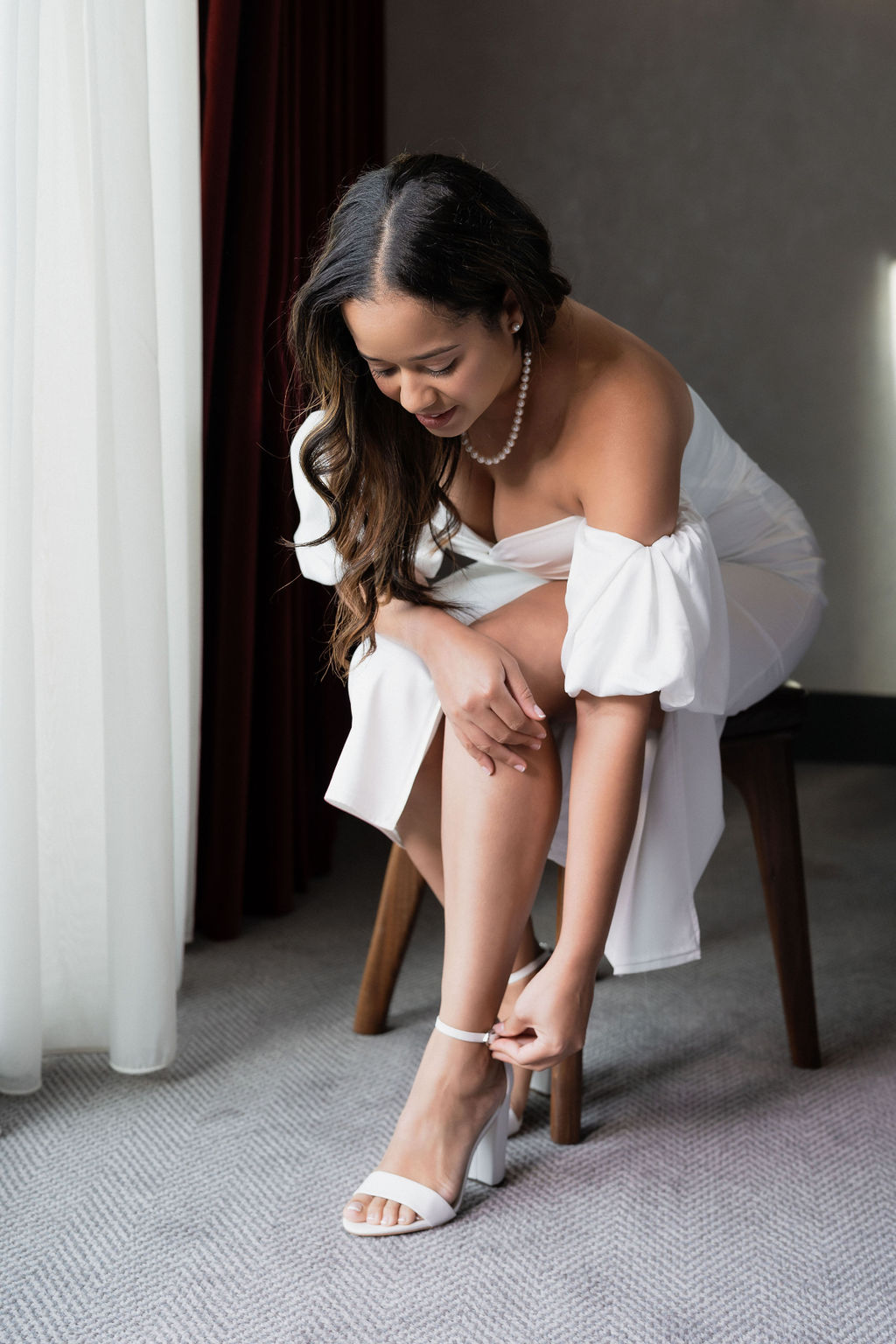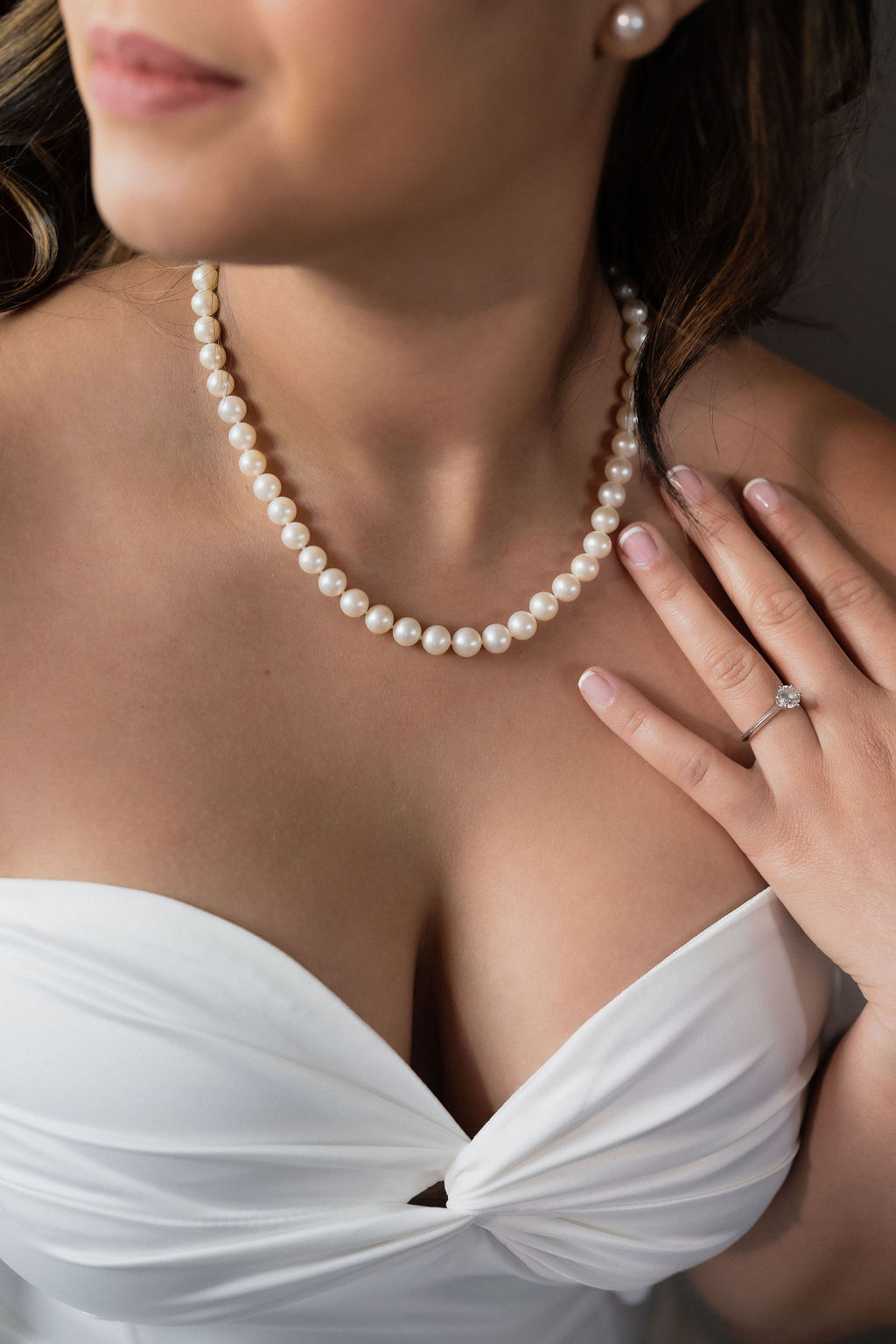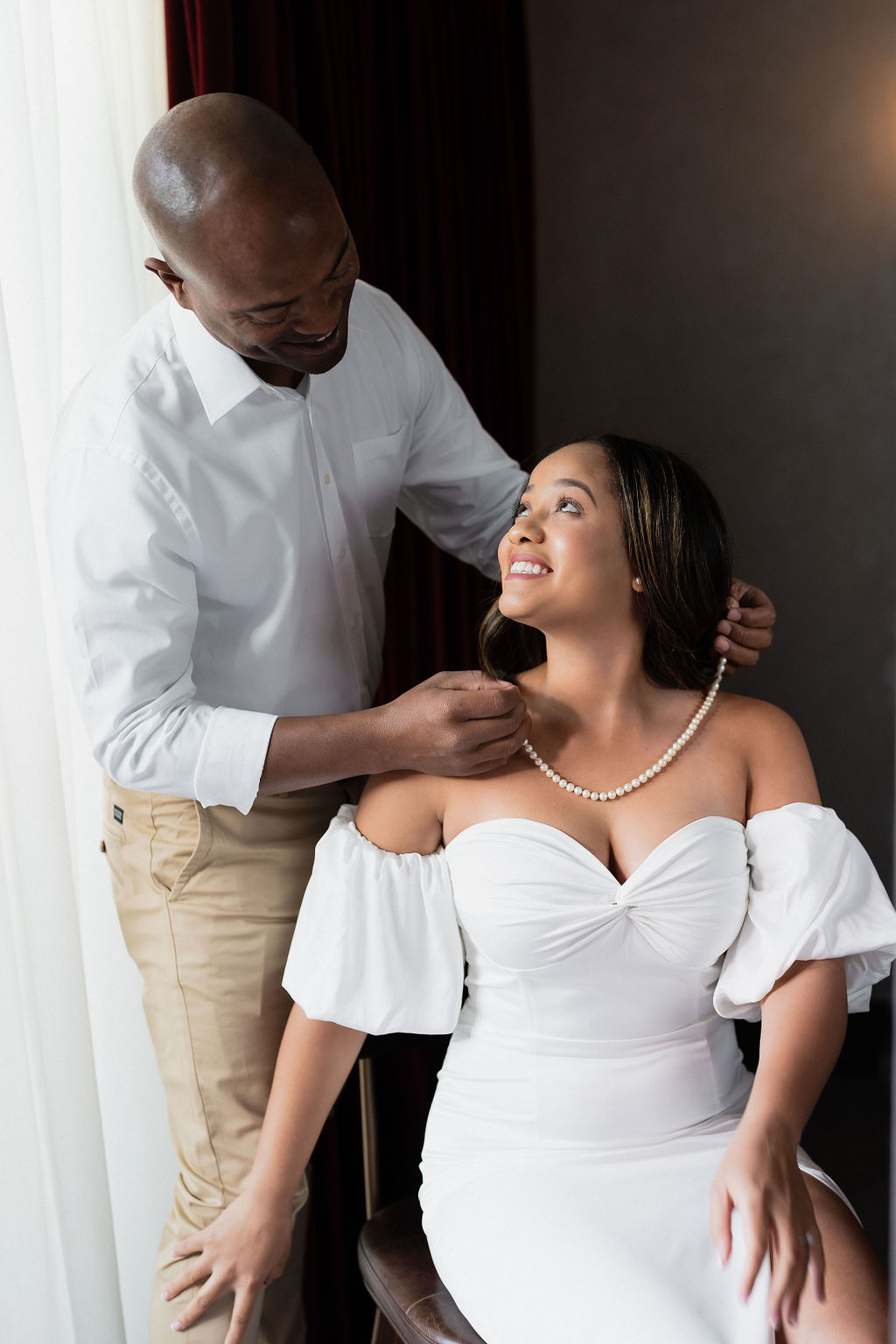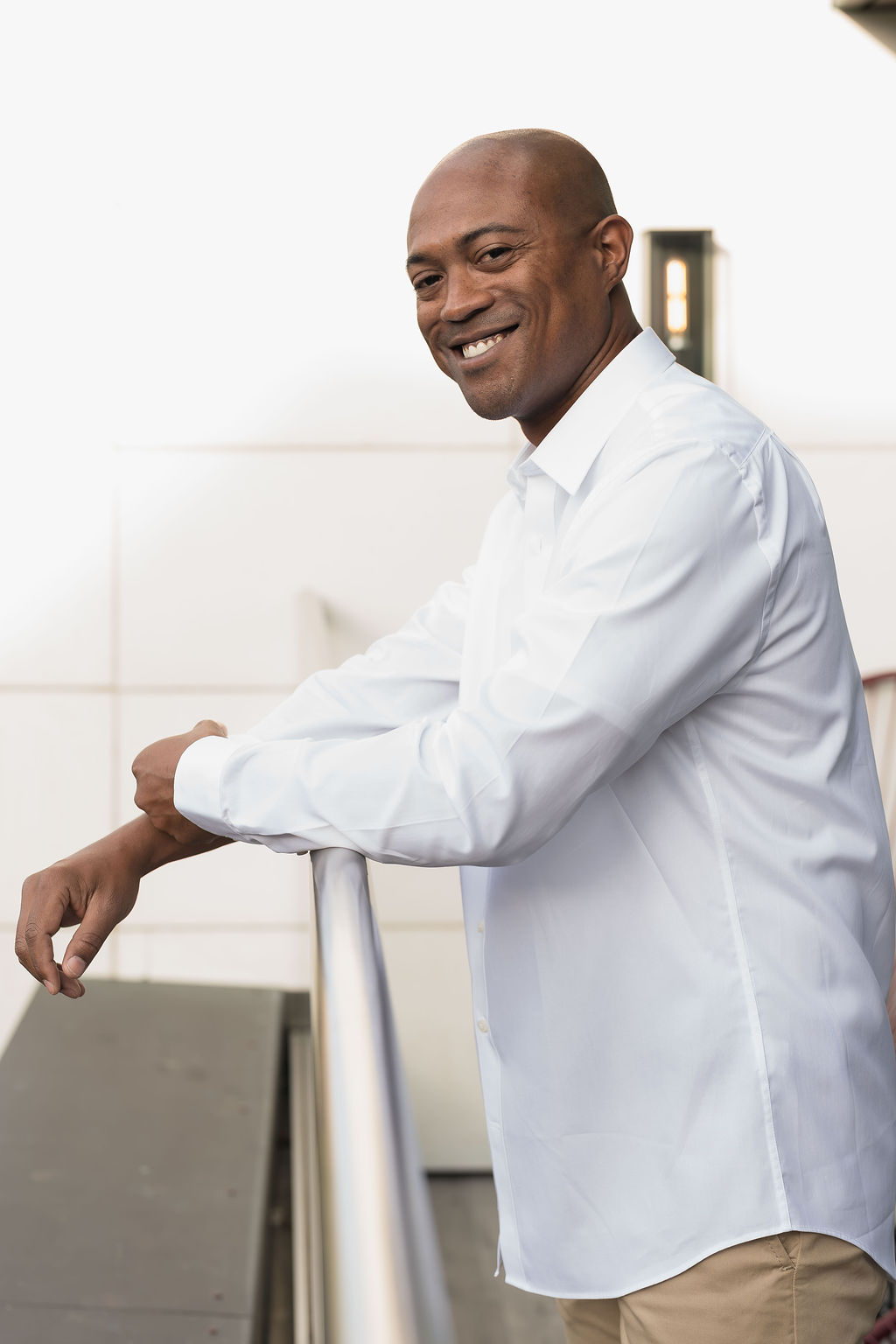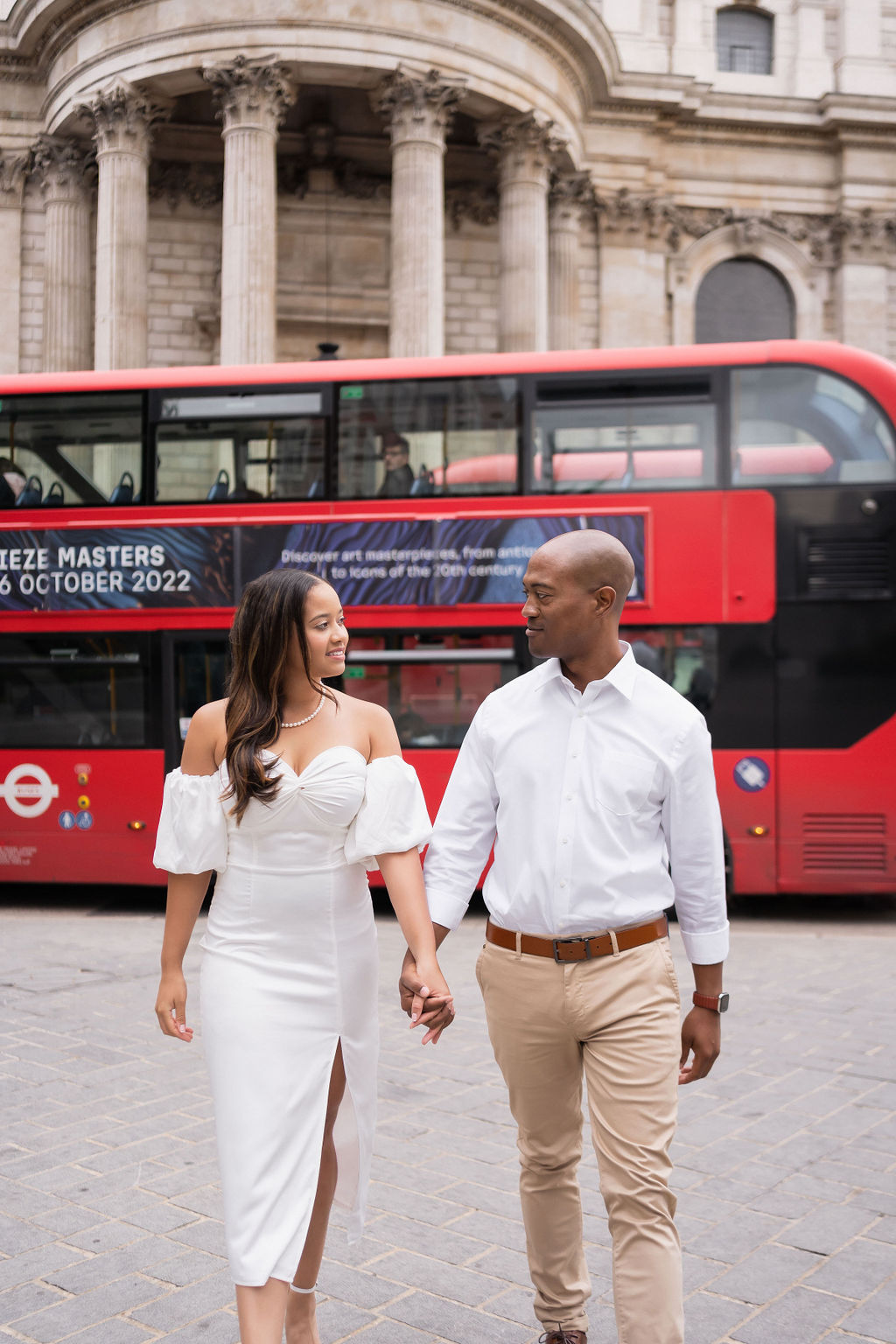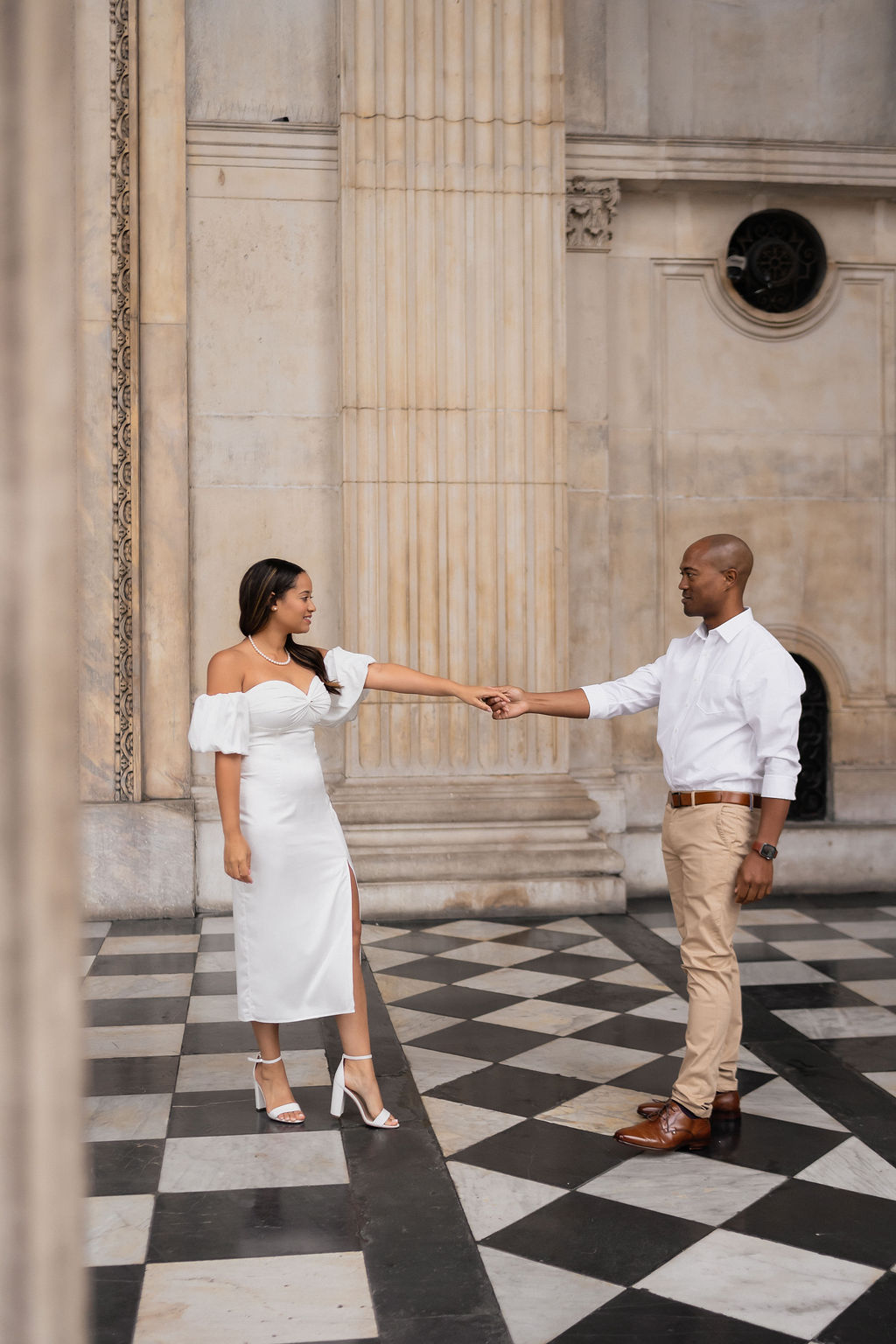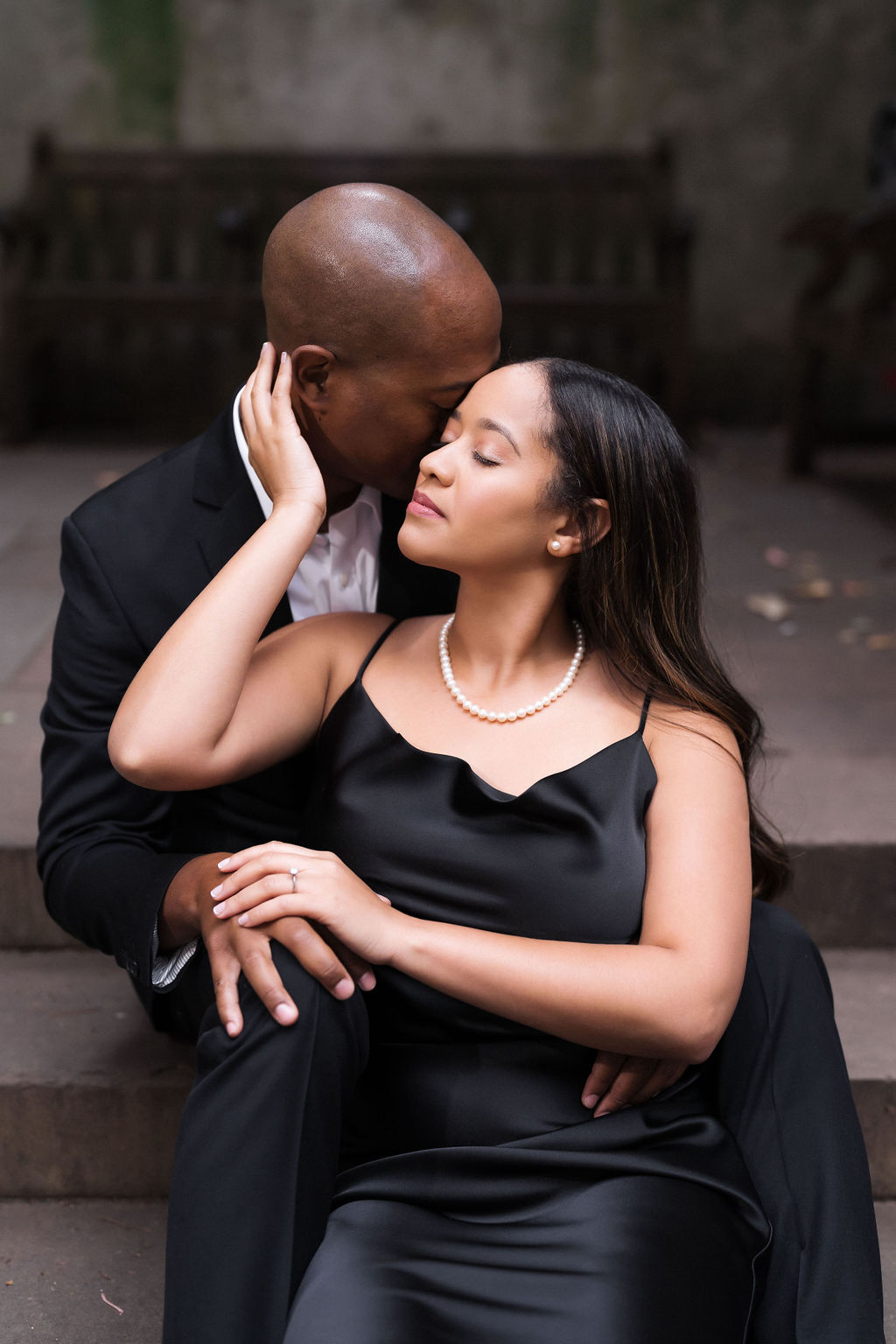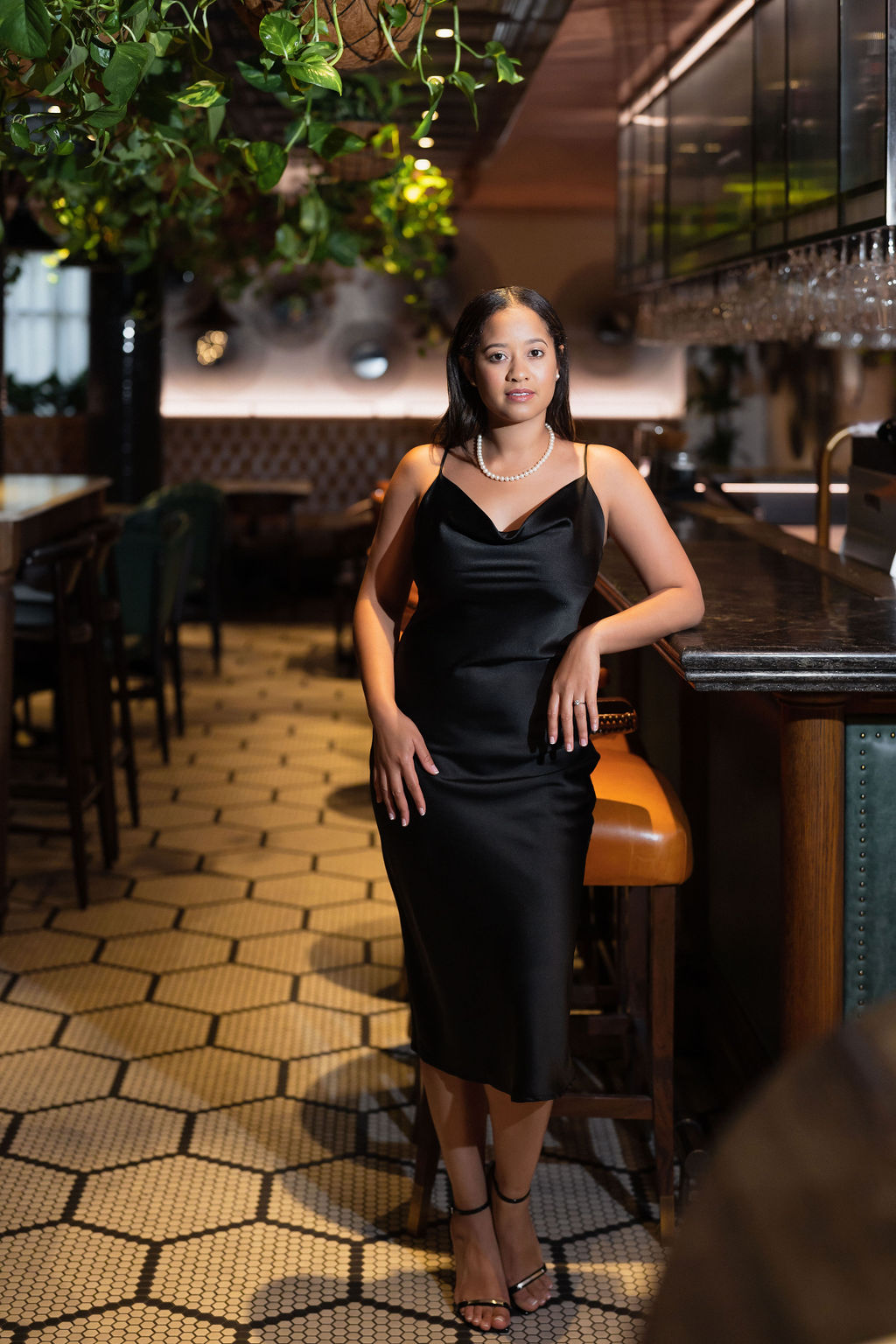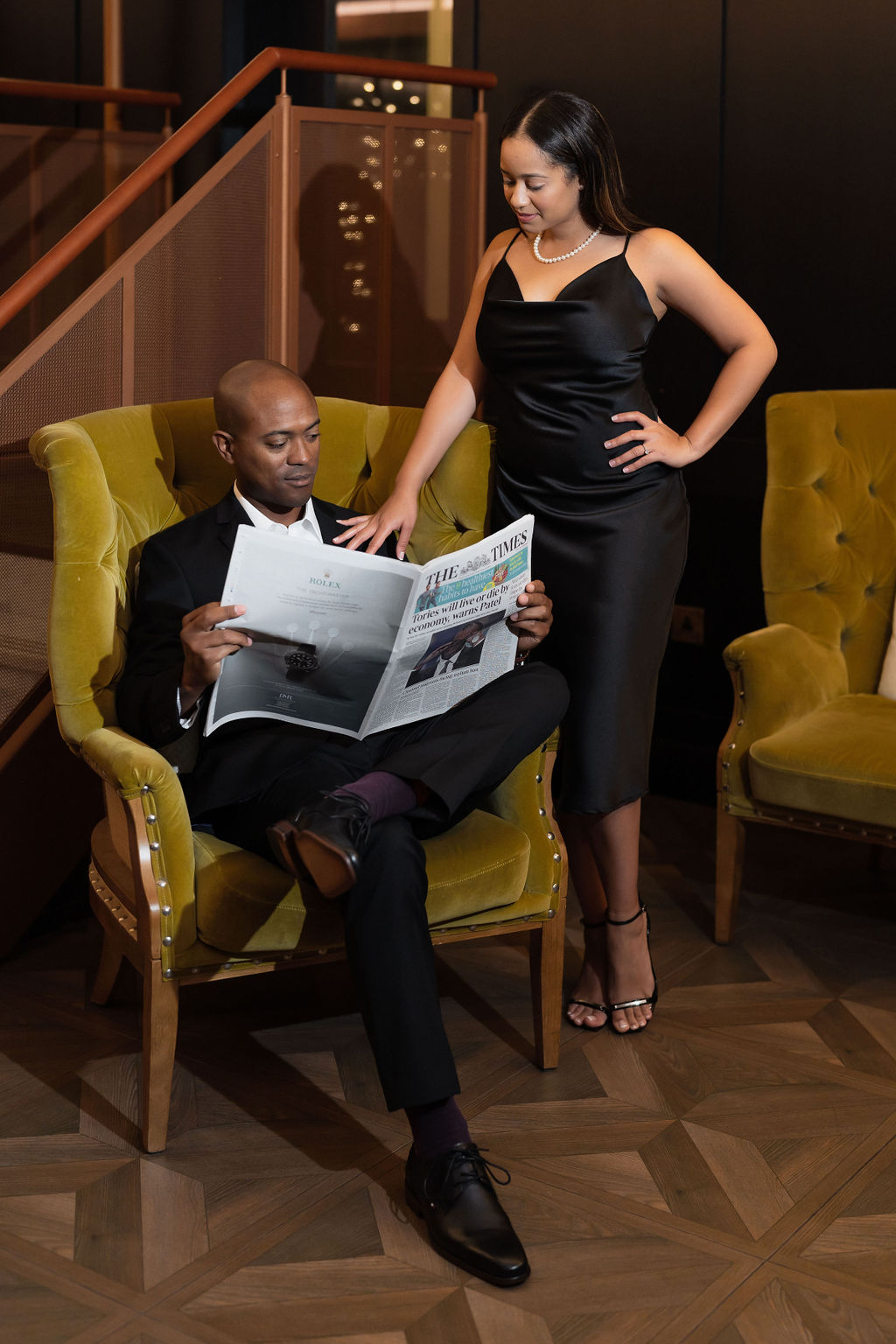 A London Love Story: A Romantic Engagement Portrait Photography Session
In the heart of London, Kellina and Melvin, hailing from Bermuda, embarked on an unforgettable pre-wedding adventure in this vibrant city. Their upcoming wedding at the renowned Shangri-La at the Shard this October made London the perfect destination. With the talented wedding planner, Emma Murray Jones, at their side, we set out to capture their love story against the backdrop of London's iconic landmarks.
Our journey began at the stunning Vintry and Mercer, an elegant boutique hotel that perfectly matched their sophisticated style. We captured their intimate moments filled with anticipation and boundless love. Kellina and Melvin effortlessly radiated joy, painting a picture of timeless romance.
Next, we hopped into a taxi, weaving through the bustling streets towards the majestic Millennium Bridge. With St. Paul's Cathedral as our backdrop, we immortalized their love amidst the city's architectural wonders. Each frame captured their vibrant energy, telling their unique love story.
Seeking tranquility, we found ourselves in the peaceful haven of St. Dunstan in the East Church Garden. Amidst nature's beauty, Kellina and Melvin embraced the serenity, showcasing moments of tenderness and reflection. Their love blossomed against this picturesque backdrop.
Our final stop was the idyllic St. James's Park. Surrounded by lush greenery and calm waters, Kellina and Melvin reveled in the natural splendor, creating memories that would last a lifetime. The park provided the perfect setting for capturing their genuine joy and carefree spirit, resulting in breathtaking photographs that encapsulated their love.
As seasoned London wedding photographers, we understand the importance of capturing not just a couple's love, but also the essence of the city where they choose to celebrate their union. Through our documentary-style approach, we weave a narrative that preserves the fleeting moments of laughter, tenderness, and pure happiness.
Known as one of the best wedding photographers in London, we offer comprehensive packages that include both photography and videography services. Our passion for storytelling and artistic vision allows us to create a visual narrative that authentically reflects the emotions shared between couples.
Kellina and Melvin's London engagement portrait session was a magical journey through the city's iconic landmarks, capturing their unique love story at every turn. As London photographers, we consider it an honor to preserve the precious memories of couples embarking on their marital journey. With our dedication to capturing the essence of love and commitment to excellence, your love story will be forever immortalized through our lens.
If you're in search of a London photographer for your wedding or engagement, look no further. Our team is ready to create a visual masterpiece that celebrates your love and showcases your individuality. Choose the best wedding photographers in London to document the unforgettable moments of your special day, and let us weave your love story into a breathtaking collection of images that will be cherished for a lifetime. Reach out to discuss your requirements.